This is the landing page of AniHelp a WIP side project for a web application to help animal rescue shelters. It will help them to track of their animals and their medical records, as well as their staff members and partners. 

This app will be an open source project, thus you can also find the landing page template in HTML and CSS on Github

 and use it. Feel free to drop me a line if you have any questions. :)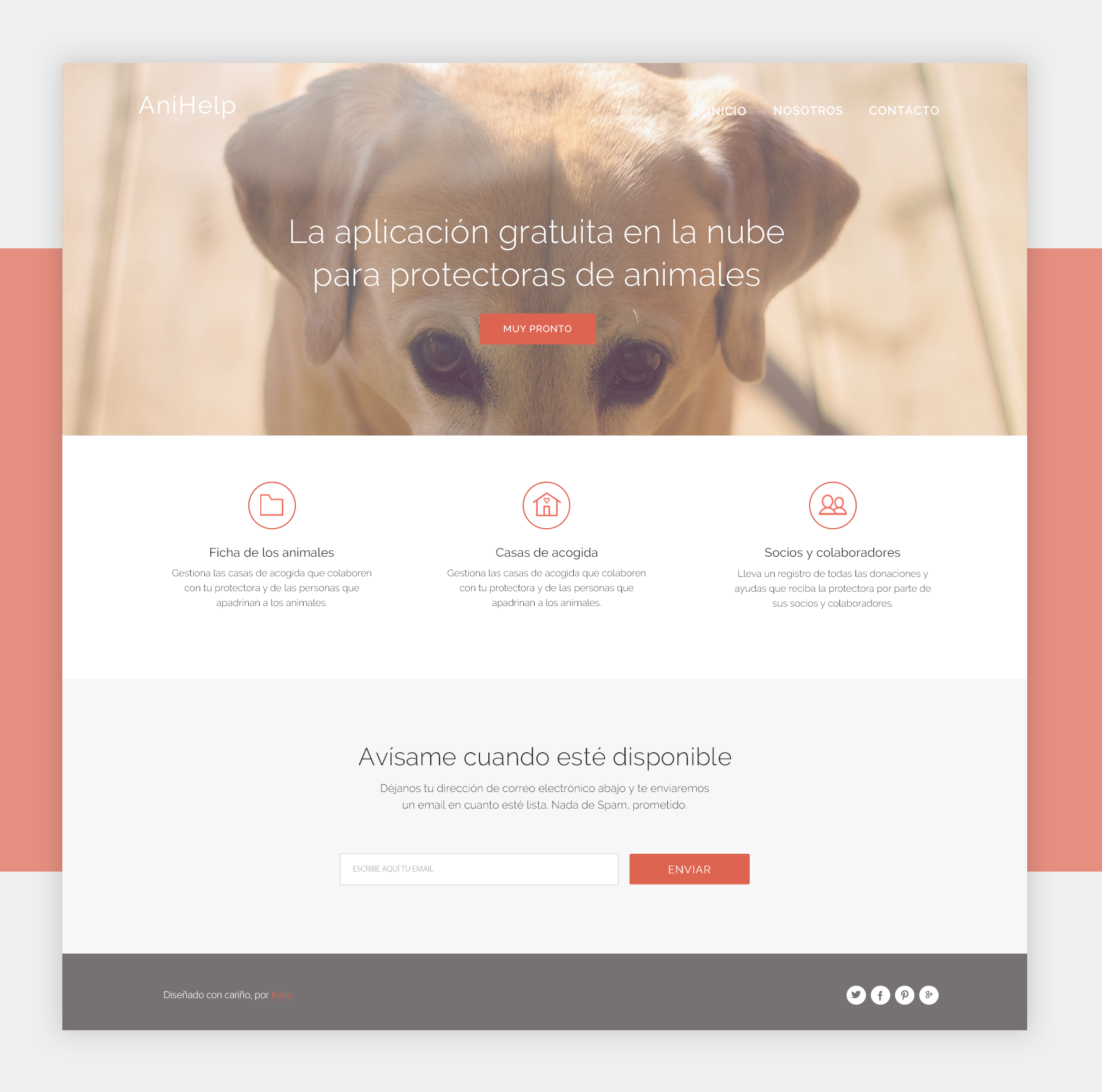 USER RESEARCH



After a couple weeks after launching our landing page, we performed an extensive user research to gather all of the information we could to understand our users needs and how to approach them. For this research we contacted with around 80 animal shelters from Spain through the emails gathered from our landing page, followed by some phone calls.

The following is a sample of the results extracted from all that gathered data, including a list of the required features, a site map and a sample of one of our user flows.